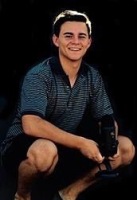 Joey Liberatore

Joey Liberatore, 19, is a sports broadcaster from Gilbert, Arizona. He started his broadcasting career when he was 16 years old giving daily sports updates on 90.7 & 92.7 FM The Pulse, which later transformed into 88.7 FM. On 88.7 FM The Pulse, Joey hosted an hour long sports talk-show every Sunday morning called The Sports Mafia. The young voice continued to become familiarized with the broadcast industry as he then interned with AZPreps365 giving weekly high school football updates on ESPN 620 AM and Arizona Sports 98.7 FM. After Joey's first year with AZPreps365 he returned for a second year and became a regular on air, providing play-by-play & color commentating; most notably he called the 2015 Division III High School Football Championship Game on NBC 1060 Radio, as well as the Division I and Divsion II baseball and softball championship games in 2016.

Joey has also been a part of the Chicago Cubs Spring Training broadcast for the past two seasons as the Producer and Engineer for every game. During Spring Training, he also contributes to the pre-game show with different audio packages. Ultimately Joey's success at an early age led him into his first full-time play-by-play job as the voice of the Johnson City Cardinals baseball team; MiLB affiliate of the St. Louis Cardinals. The 2016 season marked Joey's first full-time play-by-pay gig. He broadcasted 73 Appalachian League games, the 73rd game saw the Johnson City Cardinals win their 4th championship in the past 7 seasons.

After completing year number one in professional baseball, Joey will now spend the 2017 seaosn with the Myrtle Beach Pelicans, Andvanced-A affiliate of the Chicago Cubs, as the Broadcast and Media Relations assistant with team.  

Joey has graduated from Perry High School, and the East Valley Institute of Technology. Liberatore recieved several honors from EVIT where he recieved his certification in broadcasting. His accolades include the 'On the Road to Success Award' (2015) which is given to a student each year who is already working in their field of choice before they graduate high school. The other accolade that Joey recieved was the EVIT Superinendent's Student of the year Award (2016).

Liberatore plans to continue to work in Minor League Baseball  while also persuing a Sports Journalism Degree from Arizona State University.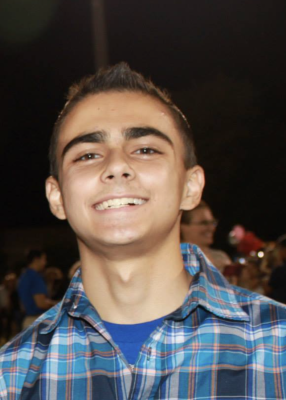 Steven Cusumano

Founder/Contributor

Growing up in Staten Island, New York, Steven Cusumano, 19, developed a passion for sports at a very young age. After moving to Queen Creek, Arizona in 2006, Steven began developing his passion into a career. 


At 16-years-old, Steven began his sports broadcasting career at 90.7 & 92.7 FM, Pulse Radio, broadcasting daily sports updates, establishing the first sports content to ever be aired on The Pulse. Steven has since played a pivotal role in the Pulse Sports Department's expansion, paving the way for generations of young sports broadcasters to come. After The Pulse changed frequencies to 88.7 FM, Steven began hosting a sports talk show, "The Sports Mafia," every Sunday Morning on The Pulse. Steven still hosts The Sports Mafia every Sunday morning and produces sports articles online regularly for The Pulse. 


During his senior year of high school, Steven represented Arizona at Skills USA's Radio Broadcasting National Competition in Louisville, Kentucky, after winning the Gold medal in Skills USA's State competition. 


In 2014, also during his senior year, Steven began working under the Friday night lights, interning as a sideline reporter for AZPreps365. In his first year interning with AZPreps365, Steven provided Arizona Sports 98.7 FM and ESPN 620 AM with weekly high school football updates. His second year (2015) returning to AZPreps365 began Steven's first working as a Live Broadcast Color Commentator for coverage of high school football, basketball and baseball games. Continuing to work his way up the ranks, 2016 became Steven's first year as a primary Play-by-play broadcaster for The Pulse's coverage of live high school sporting events.


In 2015, Steven fulfilled a childhood dream, working as a Pit Notes Reporter for NASCAR at Phoenix International Raceway. To this day, Steven still contributes to the Pit Notes team, relaying live pit stop updates and driver interview content to PIR during every race weekend.


In summer of 2016, Steven worked as an Intern for Arizona Sports 98.7 FM. Steven assisted in the production of various Arizona Sports talk shows, including "Doug & Wolf," "Bickley & Marotta," "Off the Edge with B-Train," and "Burns and Gambo." During this time Steven also briefly worked for the Johnson City Cardinals; MiLB affiliate of the St. Louis Cardinals. Steven hosted his own original pregame show "A Trip Around The Bases," before every Johnson City Cardinals series.


After graduating with honors from Higley High School and the East Valley Institute of Technology in 2015, Steven was accepted into Arizona State University's prestigious Walter Cronkite School of Journalism and Mass Communication. Steven is currently pursuing his Masters in Sports Journalism, where he also contributes to ASU's student radio station, Blaze Radio 1330 AM, as a play-by-play broadcaster for Sun Devil Athletics.

Through his relentless work ethic and hunger to succeed, Steven hopes to continue transcending his career and touching the lives of others.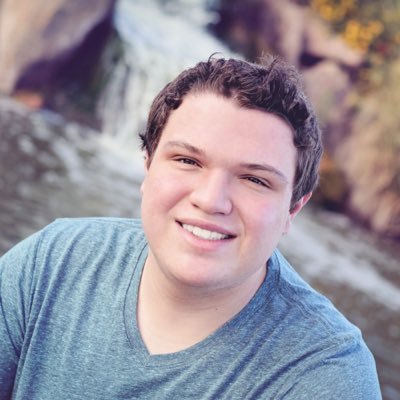 I am a recent graduate of Perry High School, graduating with high honors. I am attending Arizona State University majoring in film study/production and screen acting at the Herberger School of Arts in the fall of 2016. I found my passion as a Perry High School sophomore. I was lucky enough to enroll at East Valley Institute of Technology (EVIT), involved in the radio broadcasting program on 88.7 The Pulse, EVIT's very own FM radio station. Starting as an afternoon sports talk radio personality quickly turned into a role my buddy Matt Casillas and I developed from scratch with the help of EVIT executives.  With the big screen and movies being two of my biggest passions, I began putting together movie reviews of my favorite movies.  What was once simply for the fun of it, has turned into press passes to some of Phoenix's biggest concerts and film festivals.  I recently became 88.7 The Pulse's Chief Film Critic, reviewing and posting my reviews of weekly movie premieres. Matt and I recently built our own web site (SilverScreenBeat.com) where we review movie premieres and openings, as well as all of those classic favorites that each of us hold near and dear in our hearts.  My personal all time favorite is Fight Club! Save SilverScreenBeat.com as one of your favorites and check out our frequently updated headlines and podcast.  There is nothing I am more passionate about than talking about the big screen.  My desire is to be a Hollywood producer when I graduate from ASU, and through hard work and a lot of creative thinking, I just may touch those bright lights of the big screen sooner than I ever dreamed of!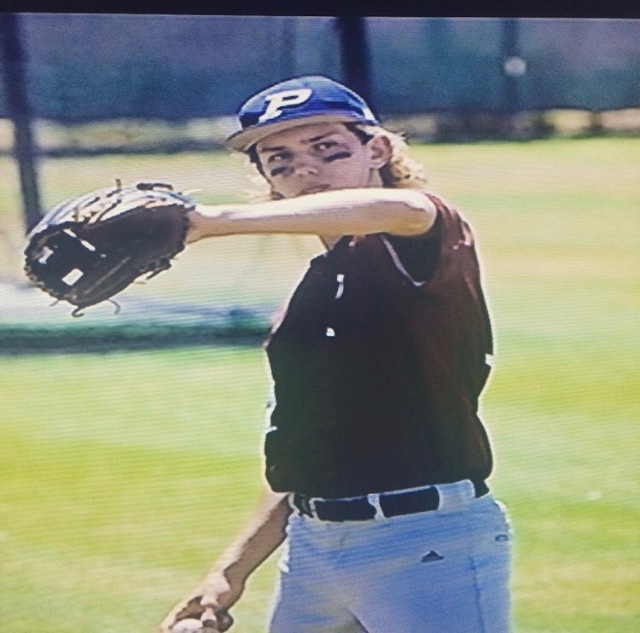 I recently graduated in the class of 2016 from Perry High School in Gilbert, Arizona. While at Perry, I pitched 3 years for the varsity team, earning 3 varsity letters. I plan to continue to play until someone hangs my cleats up. I am aspiring for a business degree, with a priority in Sports Management. My passion since I was a 5 year old kid on a little league field was baseball, and would love nothing more to be around the game of baseball til my time ends. Away from baseball and academics I enjoy letting my hair down, hanging out with friends. My favorite band is Florida Georgia Line, I even dressed as Tyler Hubbard from the band last halloween.
I will graduate from college in 2020, where the number 21 will never sound better.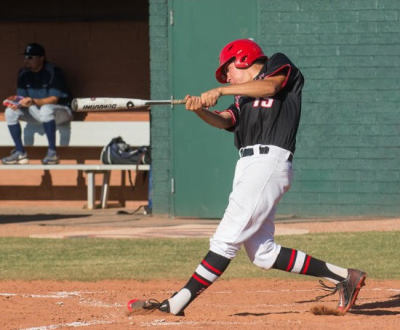 My name is Todd Williams from Phoenix, Arizona and I graduated from Paradise Valley High School. I am currently a Sophomore at Paradise Valley Community College. I intend on transferring to ASU in the Fall of 2017 to study Finance at ASU's W.P. Carey School of Business.

My entire life I've been around sports. I played baseball, basketball and football growing up and played baseball all 4 years at Paradise Valley High School. I grew up going to games all around the valley and have seen all the heartbreak that comes with watching Arizona sports. I've grown up an Arizona sports fan and in 2013 I started a Diamondbacks blog, Goldschmidt Happens. Over the years through Goldschmidt Happens Ive been able to have a platform to discuss and write articles about the Diamondbacks with fans, meeting a lot of great people along the way.

I've always been interested with the statistical side of sports. Since the first time I saw Moneyball, I've tried to get my hands on and read anything similar in style. My goal is to one day bring a business background of Finance and Economics to the sports world.

I'm very excited to be a part of The Linescore team.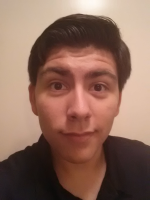 José Solís
Contributor
@PulseFastBreak

José Socorro Solís, Jr, 19,  was originally born in Littleton, Colorado before moving to Gilbert, Arizona in 2001. José's interest in sports didn't particularly develop until 2010, where he began following football, a sport that would become his favorite. Coincidentally, Joey Liberatore and José are long-time neighbors! After hearing about Joey's early ventures into sports broadcasting, José became inspired to do the same. In his senior year at Campo Verde High School, he signed up for his school's Digital Media & Broadcasting class and served as the sports anchor for the school's TV news, quickly becoming a fan favorite. After making occasional calls into Joey's Sports Mafia show, he heeded the advice of the show's crew to try and enroll at EVIT.

Currently, José attends both EVIT and Mesa Community College, balancing college with his newfound role as the main sports reporter on EVIT's radio station 88.7 FM The Pulse. His sports update segment, Fast Break, airs around 9:30 and 11:30 AM, and sometimes 10:30 AM. He briefly became a member of The Sports Mafia as well before being selected to be the host of an unnamed successor to The Sports Mafia starting in 2017. José has also expanded his role as a member in The Pulse's coverage of all things sports, being a sideline reporter and one-time analyst for coverage of High School Football. José was also part of The Pulse's crew that covered the 2016 4A, 5A, and 6A Arizona State Football Championships, getting the opportunity to interact with University of Arizona Football Head Coach, Rich Rodriguez, as well as Bruce Cooper and Cameron Cox of Arizona's Channel 12 News. José is also transitioning into being part of The Pulse's coverage of High School Basketball as well.
José can be described as kind and collected, but also very excitable once you starting talking about something that interests him. He makes an effort to describe everything with as much detail as he can. José is always looking for the next task and is willing to help The Pulse out as much as he can. He's always ready for a game and will do everything in his power to prepare for it. His favorite part about being at a game is the uncertainty and excitement of it. He takes an optimistic stance on games, claiming how anything from a low-scoring to high-scoring game can transpire, which is what makes games special to him. José is no stranger to excitement, he's seen his fair share of crazy high school football moments, countless Arizona Diamondbacks games, attended the 2011 Arena Football ArenaBowl, the 2015 Pro Bowl, the 2015 Fiesta Bowl, and will attend the upcoming 2016 Fiesta Bowl as well.
José's favorite way to end a game is with his own quote, "Never leave a shred of doubt in your mind; in the world of sports, anything can happen."

Carson Echelmeyer

Carson Echelmeyer, 23, grew up in St. Charles, Missouri, about half an hour outside of St. Louis. He attended college at Southeast Missouri State University (SEMO) where he was heavily involved in organizations such as Alpha Phi Omega, Sport Management Society, and Club Baseball. He even served as President of Alpha Phi Omega and Vice President of the Club Baseball team. Carson recently graduated with a Bachelor's of Science degree in Sport Management with a minor in Business Administration.


While at SEMO Carson did an internship working in operations for SEMO athletics. While working in operations there he was in charge of the on-field music as well as operating the scoreboard for women's volleyball, women's soccer, and football.

After graduation Carson accepted an internship with the Johnson City Cardinals in Johnson City, Tennessee. The Johnson City Cardinals are the Rookie Ball affiliate of the St. Louis Cardinals in the Appalachian League. With Johnson City Carson worked as a sales trainee and helped run the box office. While in Johnson City the Cardinals won the Appalachian League Championship.

After the internship in Johnson City, Carson accepted a position with the Tampa Bay Rays as a Ticket Sales Representative. He is very excited for his new position and looks forward to continuing his career in professional baseball.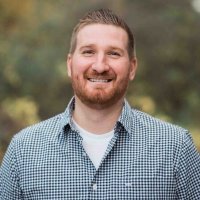 Keith Farnsworth
Keith is a passionate sports fan with a love for the game of baseball. He enjoys writing when he isn't spending time with his wife and two children. As an Arizona native, Keith benefits from year around baseball, which gives him a close look at players in spring, during the season, and also in the Arizona Fall League. He uses both in person player evaluation and strong analytics to back up his work. Keith is an Arizona Diamondbacks fan. Keith and his wife have a longstanding tradition of D-backs Baseball. Their first date was a spring game in Tucson and they have made it to 7 consecutive Opening Games. Baseball is in his blood, and when he isn't writing, talking, or tweeting about baseball, chances are he is watching or listening.